I'm doing a workshop on Australian history as seen through the lens of political cartoons next week. Here are some of the images I have found while researching.
printing press, the innernet ov the 1800z
political differences in the young colony
Cartoon from 1837 about the heavy handed rule of Governer Arthur in Van Diemen's Land. Government "interference" (taxes and laws) is making life difficult for piggy settlers. A precursor to the cries of the Nanny State from modern day jerks.
A coded call for the assassination of the Governer of Van Diemen's Land. Echoes of Alan Jones calling for Jula Gillard to be drowned in a sack in 2011.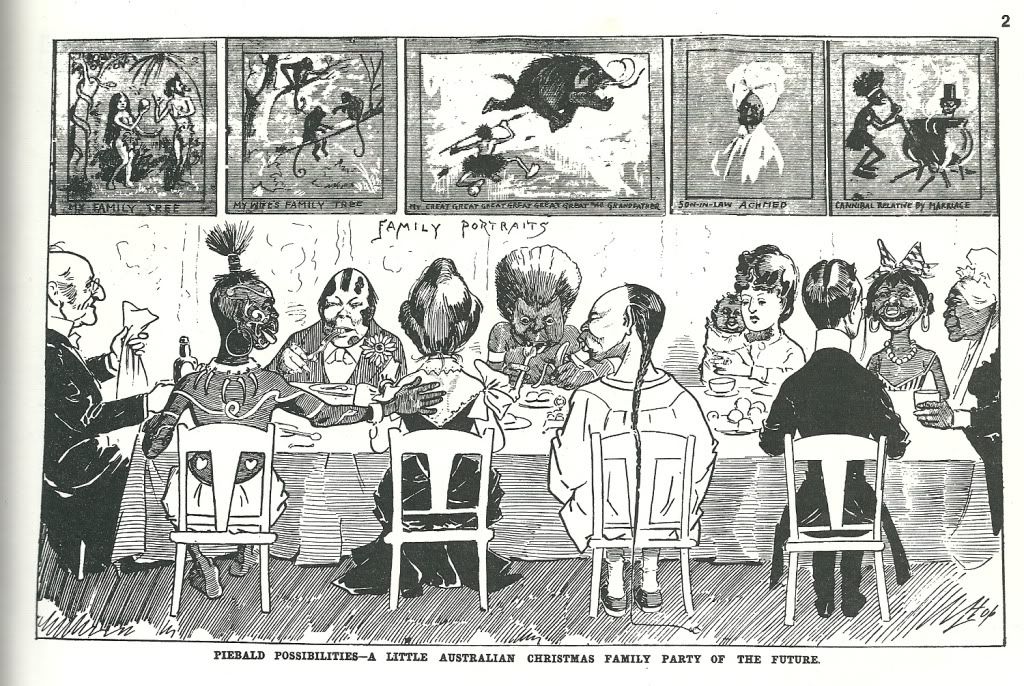 the nightmare and abject horror of a multi-cultural society glimpsed from 1909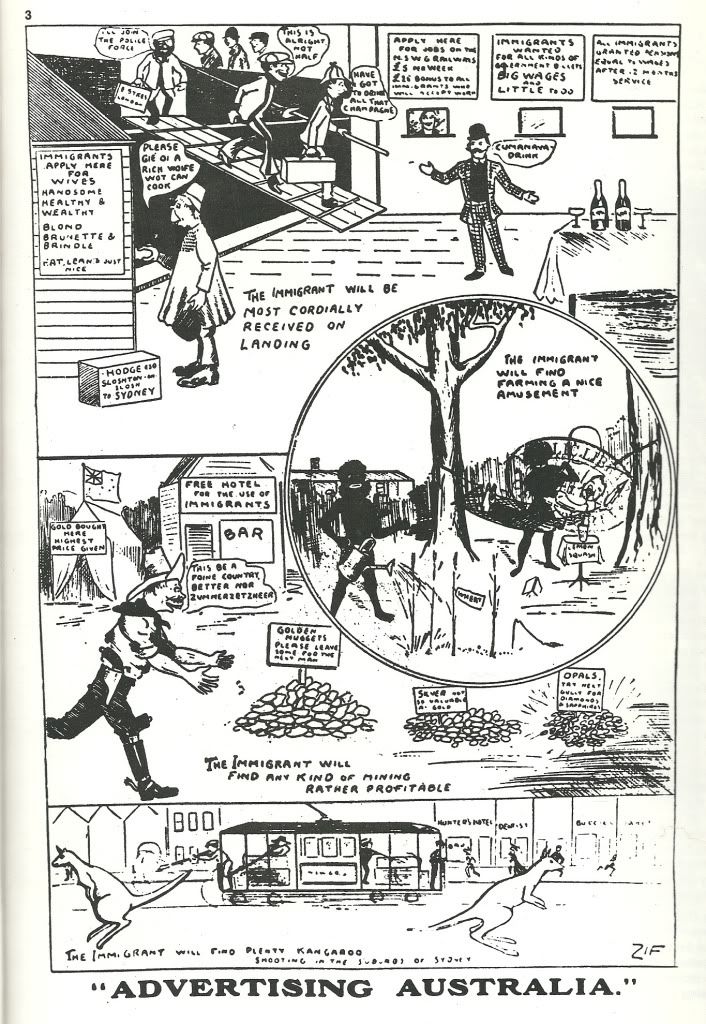 this drawing from 1909 is about how mindlessly positive the cartoonist felt advertisements for migration to australia were. pretty funny i reckon.
the vietnamese were the first refugees australia accepted. they were received at a time of high unemployment.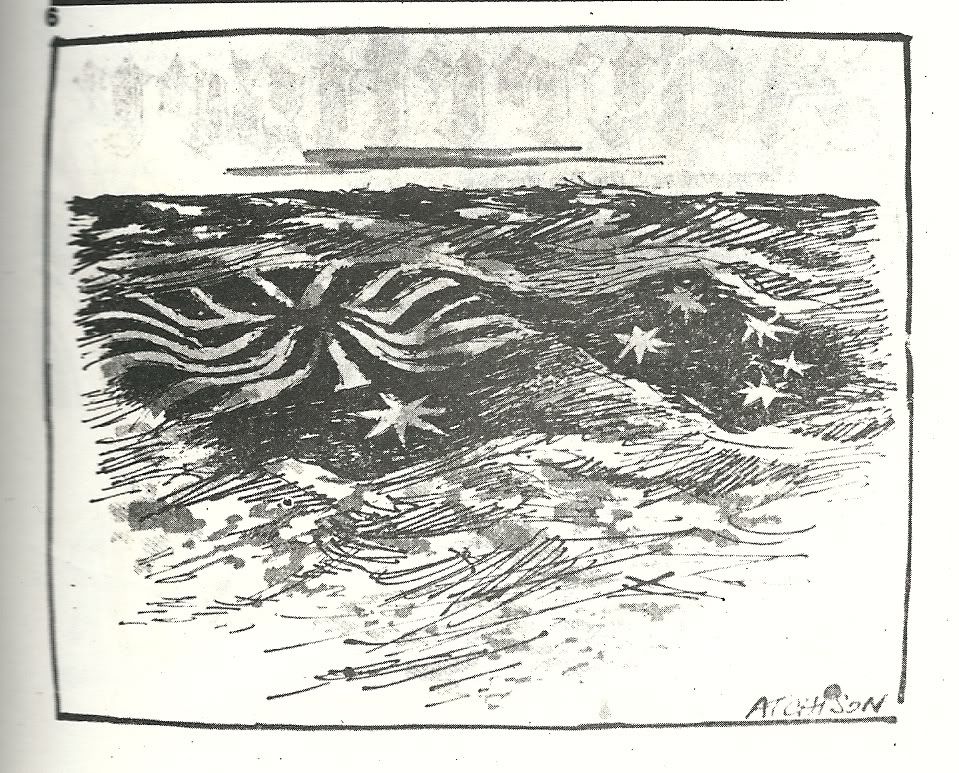 Prime Minister Harold Holt's death by drowning.